Two words... SPEED RACER,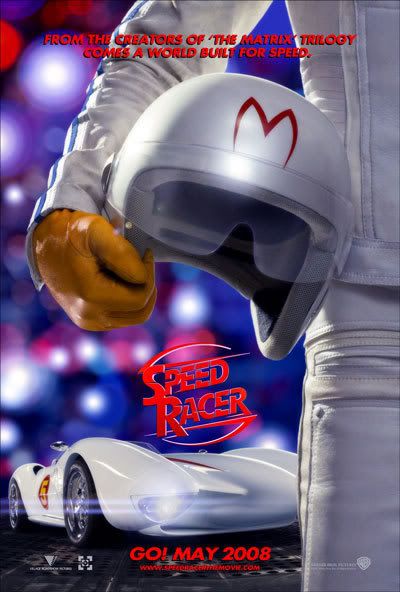 this movie was amazing! i was never a huge fan of the show i mean i liked it fine i just never watched it. It had really amazing visuals and it was pure eye candy. The story was good, I really liked the beginning how Speed is racing his brother Rex's lap record and ghost. Also Matthew Fox plays Racer X and he is a straight badass. SEE THE MOVIE! its amazing. I also saw it for free wooo!
I decided I dont want to explain anything else about DC vs. MARVEL because shit man love DC and thats all that matters. I dont like Marvel all that much so whatever, though I love the HULK and his new flick looks super amazing. Speaking of DC, my fave fighting game Mortal Kombat is coming out with a new game called Mortal Kombat vs. DC and thats 2 things i love slammed together. I cant wait! but it seems everyone on the internet hates it! what the hell! people saying DC sucks, man fuckers who say that shit clearly just go to superhero movies and like the character and dont know shit about their universe. like how Iron Man is really a fucking douche. I know many people who liked Iron Man because it was "cool" not because they have a deeper connection with the character and his story, but thats fine..
This is the new design for SCORPION. I think it looks the shit. Really badass but yet again the internet is ablaze with all kinds of hate! why! i dont get how you can hate that design!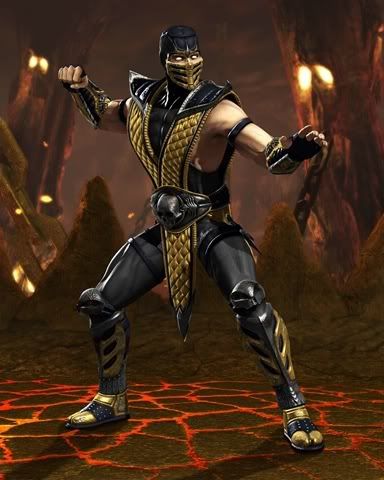 badass huh? it just boggles my mind how people say his boots look like cowboy boots and his tunic looks like taxi cab seat covers. wow people. hate just to hate. Im the only person in the world who thinks Mortal Kombat Armageddon was the best fighting game ever made. I stand by it though.